Welcome to KCA
The Kerala Cricket Association (KCA), a member of the BCCI, has done a great job in improving and developing the game of cricket in the state. There have been many cricket personalities from KCA who served the game at the national level and among them, the legendary Col. Goda Varma Raja, definitely stands out. He was the President of KCA from the years 1950 to 1963.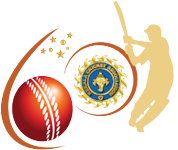 News and Events
KERALA VS karnataka AT BANGLORE Karnataka 317...
ONE DAY SENIORS KERALA VS GOA AT...
Read all >>
Press Release
Deodhar trophy south zone team
The team: R.Vinay Kumar(captain), Robin Uthappa, K.L. Rahul, Manish...
U 22- P S RAM MOHAN RAO TROPHY Kerala South Zone Champions
U 22- P S RAM MOHAN RAO TROPHY KERALA...
Read all >>
Photo Gallery

Players of the Month

Player Videos