KCA SCHOOL CRICKET TOURNAMENT
The 6th KCA School Cricket Tournament was conducted this year in the higher secondary level on knock out basis. It was decided to limit 32 schools from a district on invitation basis, but it exceeded marginally in certain districts. The tournament was conducted in two levels. Level 1 (preliminary round) was conducted in District level and Level 2 (Final round) was played between the champion schools of each district.
It was the first time that there was active participation even though KCA did not give TA/DA for district level matches. This is a clear indication of the growing interest that KCA could build in the game of cricket among the schools. Since there was no participation from KCA academy schools, this turned out to be a great opportunity for the other schools to participate and prove their talent. The Man of the Match award was presented for all district level matches which were a token of appreciation and encouragement to the best performers.
The level 2 matches were conducted in two venues, Thiruvalla and NIT Calicut. Following teams qualified for the second level of the tournament (30 avers):
Pool A @ Thiruvalla municipal Stadium, Pathanamthitta
1. Trivandrum: GV Raja Sports School
2. Kollam: Kristhuraj HSS
3. Alappuzha: GBHSS Kaymkulam
4. Kottayam: Girideepam Bedhani HSS
5. Pathanamtitta: SCHSS Thiruvalla
6. Ernakulam: GSS Edapally
7. ldukki: St Mary's HSS, Kaliyar
Pool B @ NITC ground, Calicut
1. Palakkad: KKM HSS, Vandithavalam
2. Thrissur: SRK GVM HSS, Puranattukara
3. Malppuram: GVMCHSS, Vandoor
4. Kozhikode: Zamorins HSS, Calicut
5. Wayanad: GMHSS, Cheeral
6. Kannur : Mattanur HSS
7. Kasaragod : Tanbeehul Islam HSS, Naimermoola
Winners of Pool A and Pool B were qualified for the finals of the tournament played at NITC grounds. Thanbeehul Islam Higher Secondary School, Naimermoola, Kasargod emerged out as champions and Kristraja Higher Secondary School Kollam were the runner-ups.
Cash prize of Rs 5000 and mementos were given to the following individual performances:
1. Man of the Tournament — Mohammed Afsal PR (TIHSS Kasargod)
2. Man of the Final — Javid Fazil (TIHSS Kasargod)
3. Best Batsman of the Tournament — Ananthu S Prakash (Kristraja HSS, Kollam)
4. Best Bowler of the Tournament — Sreehari S (Kristraja, Kollam)
5. Special Mention for Batting Performance — Arun R (Edapalli Govt HSS, Ernakulam)
We hereby extend our sincere gratitude to the Director and Department of Physical Education of National Institute of Technology Calicut, Kozhikode DCA, Municipal Chairman and Municipal Council of Thiruvalla and Pathanamthitta DCA for the successful conduct of this tournament.
Winners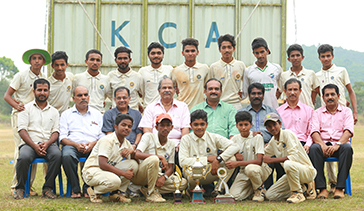 Thanbeehul Islam HSS Kasaragod
Runners up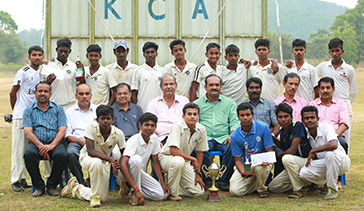 Christu Raja HSS Kollam
Winners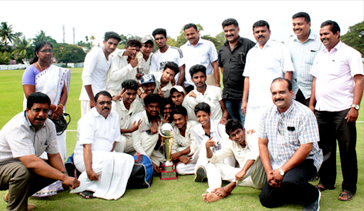 Govt Boys Higher Secondary School Kayamkulam
Runners up
Swami Vivekananda Higher Scondary School Pandanad
Winners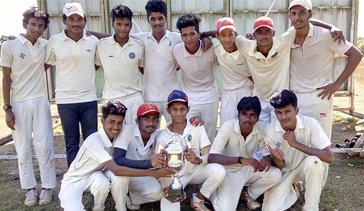 Zamorians HSS
Runners up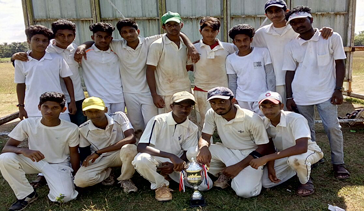 Govt Model HSS
Winners
Govt Higher Secondary School Edappally
Runners up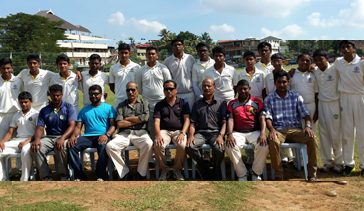 Rajagiri Christhu Jayanthi Public School Kakkanad
Winners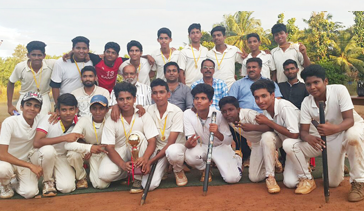 Mattanoor HSS
Runners up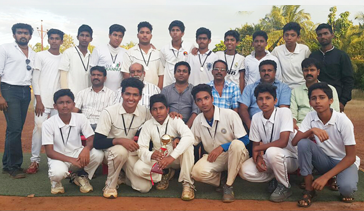 CHM Elayavoor HSS
Winners
TIHSS Naimarmoola
Runners up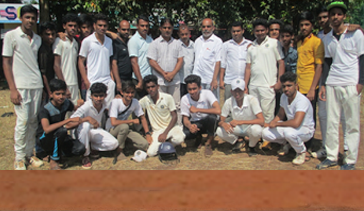 GHSS Kakkatt
Winners
Kristraj HSS, Kollam
Runners up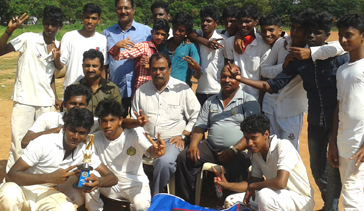 Govt HSS Kottarakkara
Winners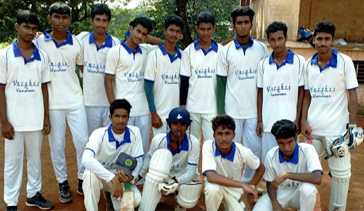 VMCGHSS Wandoor
Runners up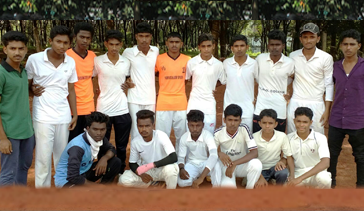 GHSS Tirurangadi
Winners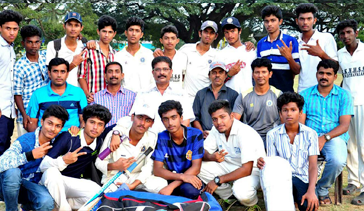 KKMHS Vandithavalam
Runners up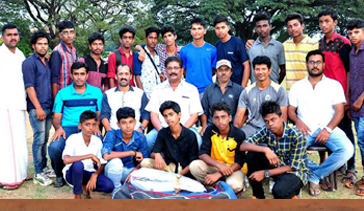 Kalladi HSS
An ambitious project that Kerala Cricket Association has simultaneously embarked upon as part of its MISSION 2020 is Cricket@School, a comprehensive long term plan to develop cricket in the state. The driving concept behind the programme is to start cricket at school level so that youngsters are exposed to the game at an early age. It seeks to adopt at least five schools every year as part of the programme implementation agenda. KCA will support the infrastructure and player development in the schools and be alert to spotting its available talent.
Cricket seminars will be held in all districts of Kerala, where physical education teachers of schools will be invited to attend. They will be briefed by the Chief Research Development Officer about the activities of KCA and its plan to develop and nurture cricketing talent at school. As part of this initiative, cricket seminars have already been held in ten of the fourteen districts of Kerala and the response has been nothing short of overwhelming. "Cricket@school" identifies schools which are conducive to the idea of cricket development and helps to develop basic infrastructure facilities. It has also been decided to bring women's cricket into the fold. One, out of every five schools to be adopted in a year, will be a girls school. There will be a review of the activities on a quarterly basis where any shortcomings and furthur development possibilities will be addressed. Kerala Cricket Association envisages that the future talent for our state will be tapped from this programme by broadening the cricket base in Kerala and developing a cricket culture that will pay huge dividends in the long run.